Terabyte Technology Web Design
Blogs /

Charity Bike Ride 2017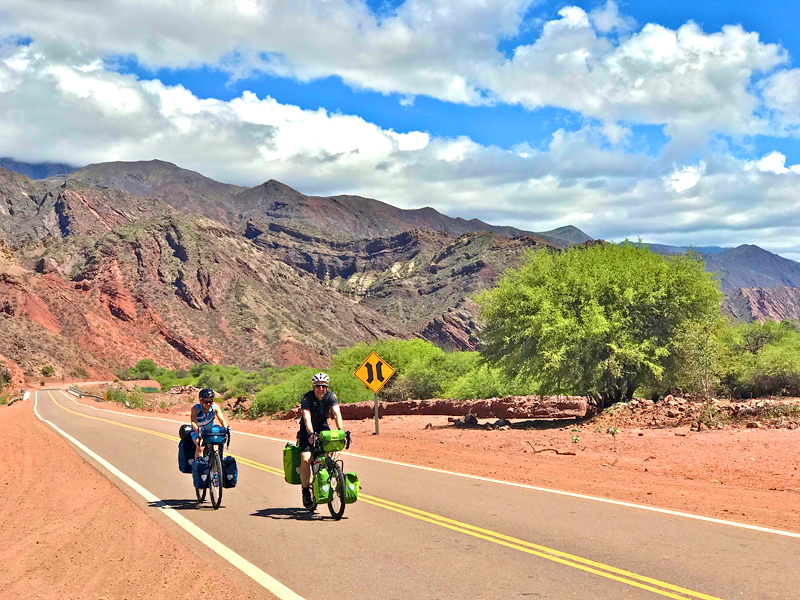 Ian & Sue cycling towards Kafayete, Salta district, North Argentina. Temperature 37 degrees, Altitude 2,000m
In November 2017, me, my husband and 5 other "guinea pigs" travelled to Buenos Aires, to start a 3 week cycle ride across the Andes. A first attempt over an unknown pass, or so we thought.
Sadly, due to snow, the pass was closed, thus our cycle route across the Andes was changed to a more well known pass, called "Los Libertadores"
Despite heat stroke, dehydration, diarrhea, 2 rides in an ambulance! and numerous mechanical glitches, we arrived safely in Santiago.
We wish to thank everyone who kindly donated money towards Sue's dedicated Stroke classes in Stonehaven and Inverurie.
To date we have raised over £1,000.
We are preparing a presentation for any local groups, who are interested in hearing about our adventures, and an opportunity to raise more funds and awareness of post Stroke problems.